Sue – BA, CFP®, CLU, RIS
Sue had the opportunity and aspiration to join her dad's financial practice and for the past 22 years, has been the sole owner of what she renamed, Edgewater Financial Products, to encompass all she has to offer.
Sue takes a holistic approach when creating a financial plan with her clients or setting up a benefits package. She wants to ensure their personal situation is given full consideration in the planning process in order to realistically meet their goals, whether short or long term and will assist and guide them on the best options available.
When she is not engaging with her clients, listening to webinars or reading industry news, Sue spends her time with her family and friends. She has a great love for the outdoors and enjoys it by regularly hiking, swimming, cycling, running or doing yoga. She has completed many marathons, including Boston, Chicago, and NYC, along with supporting many local running and other charity events.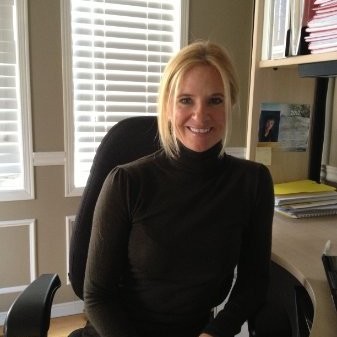 Sam
Sam takes care of the minute details, organization, branding and marketing at Edgewater Financial. With her ability and enjoyment to be multifaceted, she enjoys taking on any role that is needed to help Edgewater run smoothly, so that Sue can focus solely on her clients.
With a thirst for knowledge, Sam has explored multiple talents and passions before coming to work at Edgewater Financial. With her innately strong work ethic she graduated from McMaster University with a BA in sociology, and then went on to receive Honours in Georgian College's Animal Care Worker program. Most recently, Sam is in the process of obtaining her Life Insurance and Mutual Funds license in order to better serve you in the future.
Sam's first and most beloved job however, is that of being a dedicated mother. When not at the office, Sam can usually be found taking her two young children out to explore the world. She has a love for the outdoors and enjoys going hiking or taking long walks around the city. In the evenings Sam finds a good balance in her life by either curling up with a book beside one of her four rescue animals or writing the novel she is working on.